Technology transfer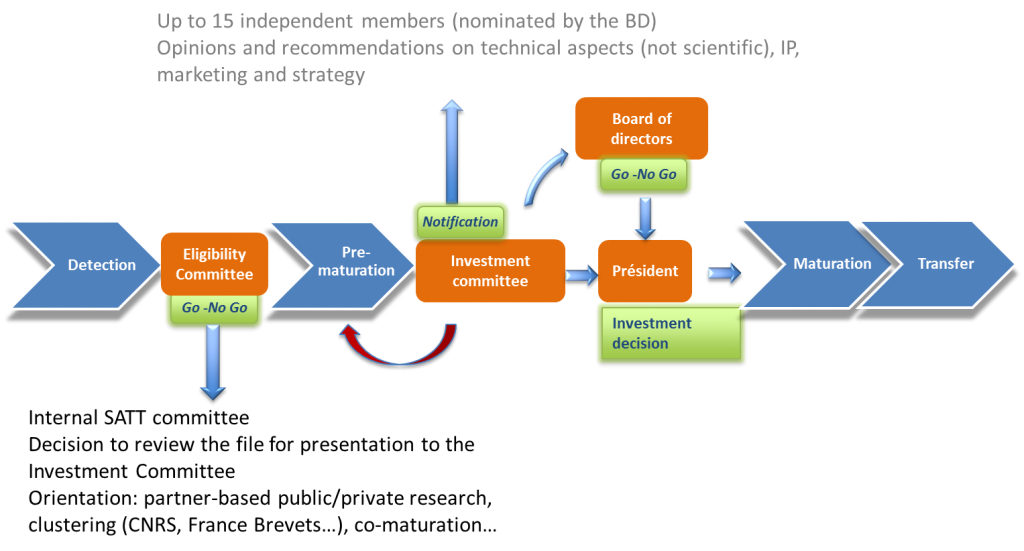 Maturation describes the phase of an R&D project that takes place between the first results and the level of technology (proof of                 concept), making possible its transfer to social and economic sectors (in the form of a licence or assignment of intellectual property rights or know-how, or enterprise development).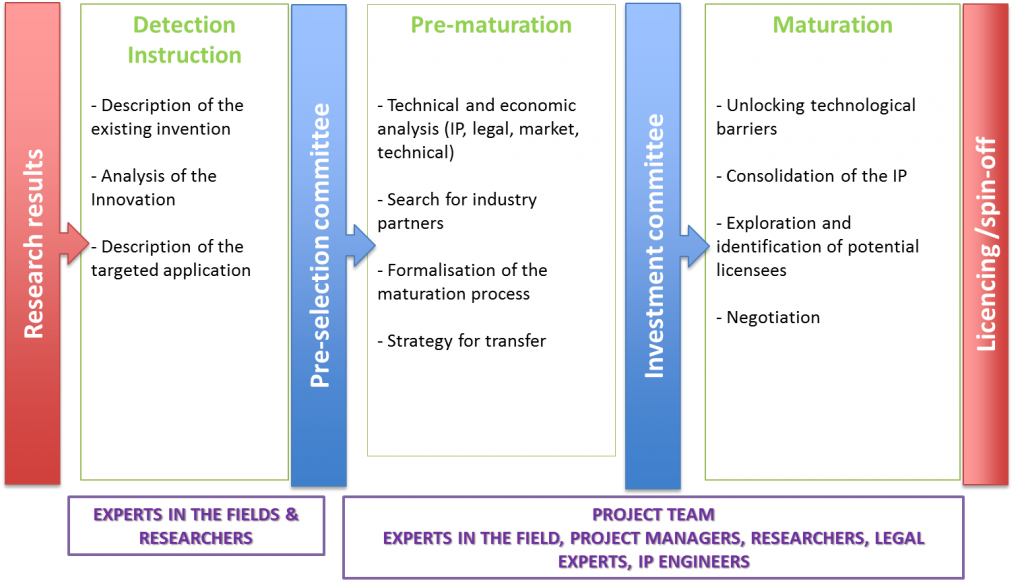 Thanks to a multidisciplinary team of professionals (experts in the various fields of research, project managers, experts                                in intellectual property, legal experts), SATT Nord provides support for the following activities to promote the commercialisation of technologies arising from public laboratories: 
Development of functional prototypes in laboratories (recruitment of developers by SATT).
Expertise in invention disclosures.
Analysis of market potential.
Analysis of patentability, submission, maintenance of defence of intellectual and industrial property rights …..
Information and transfer of technologies (prospecting, negotiation, sale…) to the socio-economic world.