Do you have a project that needs promoting ?
SATT Nord is dedicated to serving the public research interests in your region. A team of professionals will accompany you through every aspect of the valorisation process. The expert in the field is your personal point of contact

               Finance your development projects
 Why : Provides added value to research results by efficiently transferring them into the socio-economic world. The return on investment in your innovations facilitates new investment in future promising projects and to bring in new resources for your team.
How : SATT Nord has capital provided through the National Development Fund (fonds national de valorisation, FNV). This capital is invested in your projects to bring in human, technical and financial resources.
Advantage  : There is no call for projects —  if you have a project, simply contact your advisor and expert in the field
(contact information for the experts at SATT Nord

              Our support:
The goal of SATT Nord is to promote the results of academic research. It provides a tool for researchers in France to discover and develop the results of research conducted in public sector laboratories that have great potential for businesses.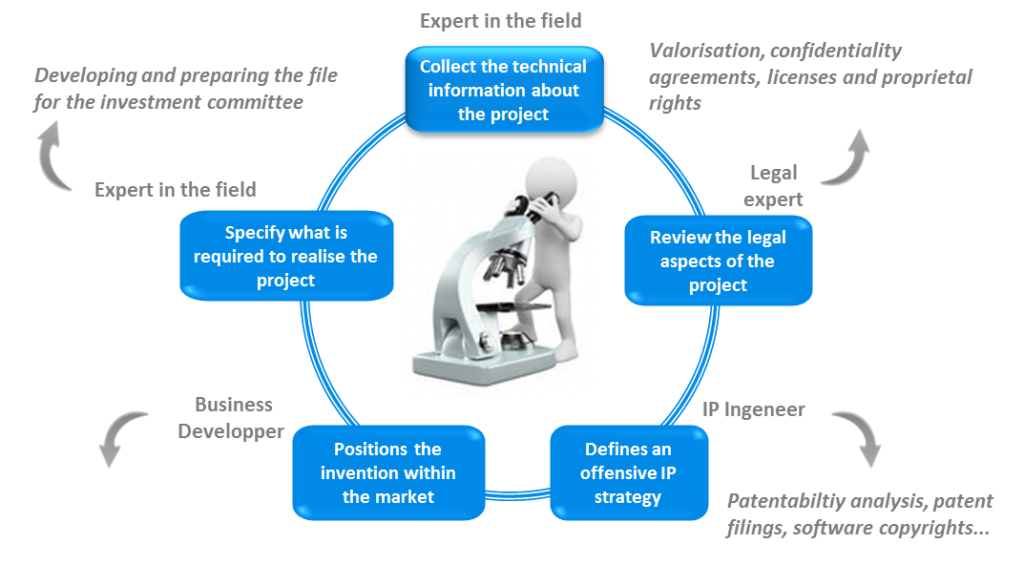 Download the brochure "Your project enters the pre-maturation phase"